Be honest: one of the most enjoyable aspects of Animal Crossing: New Horizons is the improved clothing, accessories, and outfit-changing interface (with the exception of the fitting room, which should allow us to purchase more than one of each type of item at a time). Is that too much to ask of you, Mabel?

Our mortgages are paid off as frequently as possible, and we'd be lying if we said we didn't do so in order to have more space in our home storage for clothing. In addition, who doesn't routinely coordinate new outfits every morning before departing for the island, or change into pajamas every night before putting their character to sleep? Or is it just the two of us? That part can be ignored for the time being.

We guarantee that if you haven't visited the Able Sisters' tailor shop in New Horizons yet, you're missing out on a significant portion of the game's story. Please see below for our simple steps to acquiring the shop for yourself - and if you're still not convinced that it's a necessity on your own island, our list of features should persuade you otherwise.

A walkthrough for gaining access to the Able Sisters' tailor shop in Animal Crossing: New Horizons.
What are the Able Sisters and what do they do?
Known as the Able Sisters, they have been a mainstay of the Animal Crossing series since its inception, and they have always been on hand to provide fashions created with care by the claw.

Sable (the eldest) and Mabel (the youngest) were the only sisters we knew about prior to City Folk, and we only got to see them twice. Label (or, more specifically, the artist formerly known as Labelle) was first introduced as a store clerk for GracieGrace in the Wii game and has since gone on to become a major character in each subsequent installment.

Sable was put in charge of the shop and the family after their parents died in a tragic accident. Unfortunately for the sisters, their story is not without tragedy. They took over their parent's business after their parents died in a fatal accident that caused their deaths.

She is shy and spends most of her time working when she is in the shop; however, befriending her in each game will usually result in significant design and pattern-based rewards for the player.

Mabel, the youngest sister, is frequently the one who greets players as they enter the store and interacts with them while they are in the store shopping. For the most part, she'll speak for Sable until the player gets to know the eldest sister a little bit better.

Label(le) - the middle child, who appears to be unable to make up her mind about how to spell her name - is a fashion designer who, after the Able Sisters' shop has been unlocked, will pose fashion challenges to players once per week (much like a certain stylish giraffe we once knew. . . ).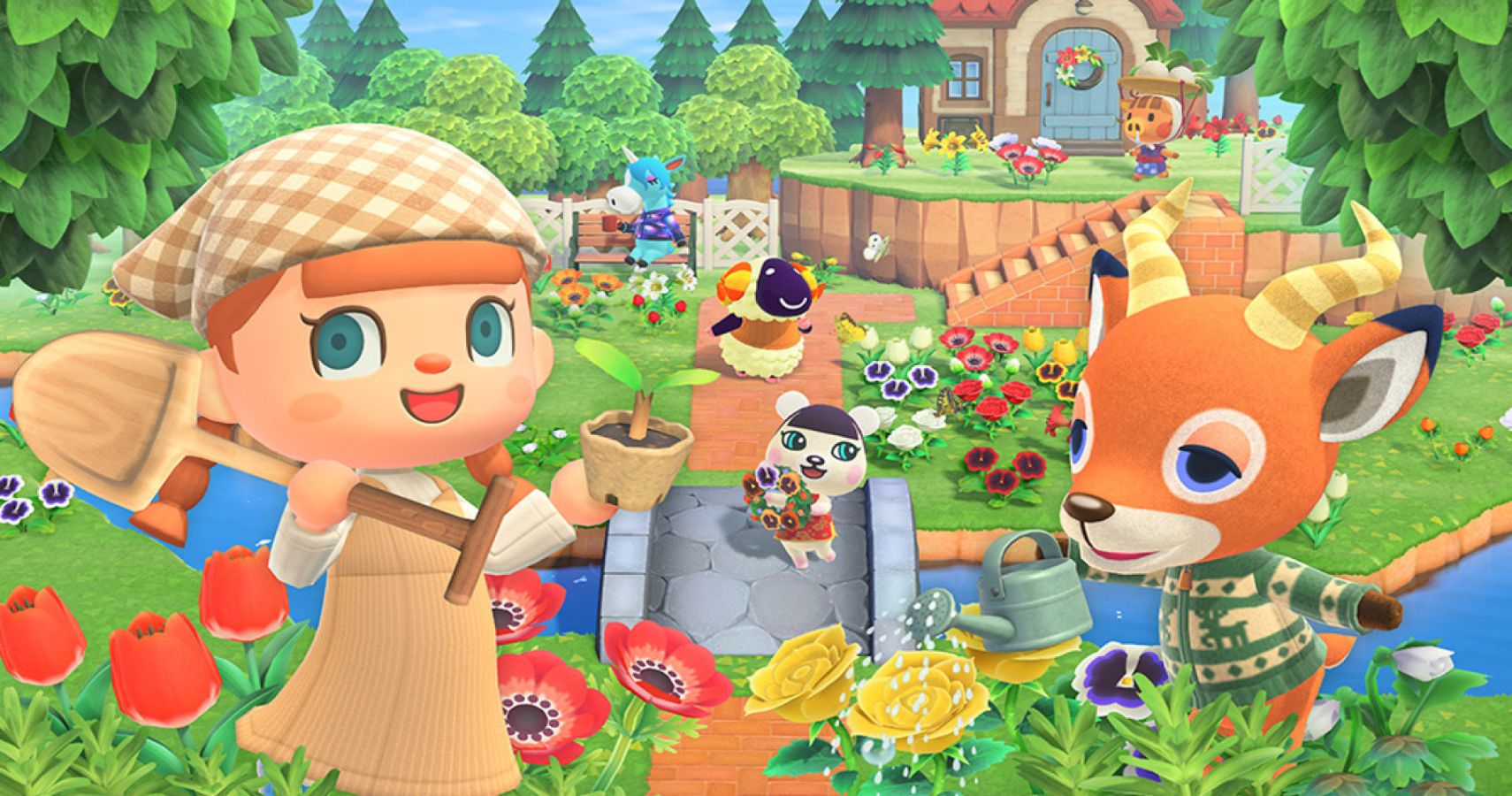 How do you gain access to the tailor shop owned by the Able Sisters?
When building a shop for the Able Sisters on their island in Animal Crossing: New Horizons, players have the option to create a shop that is similar to the shops seen in previous entries of the series, with different clothing and accessories available ACNH bells for sale on a daily basis.

In order to gain access to the shop, players must complete the following procedures:
As soon as you complete the first version of Nook's Cranny on your island (not, thankfully, the upgraded version), you'll encounter Mabel, who will discuss selling her wares on your island with Timmy and Tommy - from this point on, Mabel will visit your island approximately once per week.

When Mabel next sets up her stand on the plaza in front of Resident Services, she'll be selling a variety of clothing and accessory options - make sure to stock up on these items because you'll need to spend a minimum of 5,000 Bells with her in order to trigger the opening of the full shop later in the day.

Mabel will tell you about their plans to build a permanent shop on the island as soon as she makes her third visit after you have spent at least 5,000 bells ACNH with them.

Immediately following this occurrence, you will be tasked with finding an appropriate location for the shop's construction, which will begin immediately and be completed in two days.

At the Able Sisters' clothing store, what can you get yourself into?
The variety of items and activities available after unlocking the tailor shop in New Horizons is surprisingly extensive - and we're certainly not complaining:

A variety of clothing and accessory options are available for purchase, including socks and shoes, in a variety of styles and colors that change on a daily basis.

The store's centerpiece is a daily rotating selection of six items for purchase, each of which has a variety of variations that can be found in the changing room.

There are two mannequins on the left-hand side of the store, and the items displayed on them, as well as their variations, can be found in the changing room; however, these items will only be displayed once a week.

A variety of custom clothing designs can be found hanging on the back wall, and they can be swapped out with designs from the NookPhone app whenever you want.

The Custom Designs Portal can be found in the back right corner of the shop, and it allows you to access designs shared by other players around the world by searching for unique IDs shared by other players (a Nintendo Switch Online subscription is required).