Thanksgiving Party kicks off at 0:00:00AM on Nov.17th(server time)! Come join the fun in League of Angels now! Let's see what's new here!
Thanksgiving Harvest
Duration: 11/17 to 11/23 (server time)
Description: Happy Thanksgiving! Use your Thanksgiving keys to open chests and exchange tokens for amazing items!

What's available:
1. Elianna, Aurora, Apocalypse(and her awakening stone) and Zveda are waiting.

2. Choose powerful heroes and equip them with amulets! Cedric, Dragon Commonder, Dragon Ruler, Supreme Oracle, amulets of the Zeus series will all be available.
3. Dress up
Popstar Fashion
and take
Moonlight Hare
with you.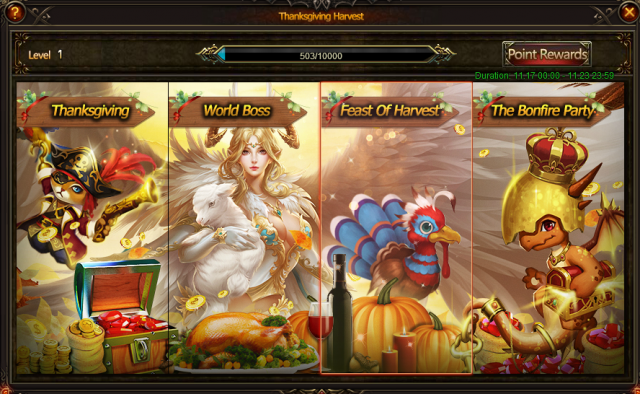 >Where to get the Thanksgiving Keys
1.You can exchange your Starfish for Thanksgiving keys on the FIRST AND SECOND day of the carnival(11/17 &11/18)!
2.Slay monsters in Elemental Zone and you will be able to get various keys!
3.Log in game and reach certain devotion.

4.Check out Thanksgiving Feedback from Nov. 19th to Nov.23th in Hot Events! Friendly reminder: Time is limited!
It's easy, isn't it?
>Where to get the tokens
Wine and sherry, which can be exchanged for amazing items, can be gained by:
1.Completing certain tasks in Hot Events during the party;
2.Opening chests in Feast of Harvest.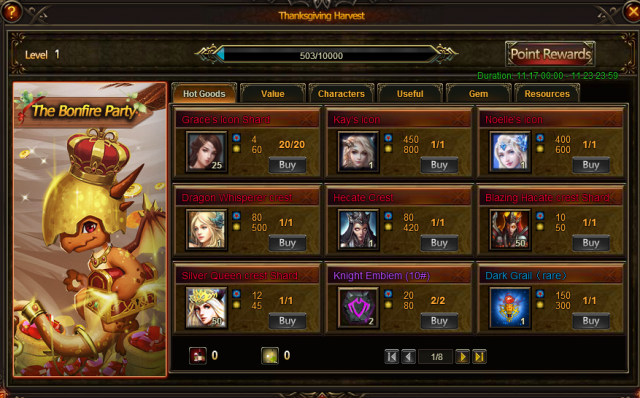 Thanksgiving Feedback
Duration: 11/19 to 11/23 (Server time)
Description: Time is limited! During Thanksgiving Feedback, you can gain different Thxgiving Keys in certain time periodby consuming resources and diamonds.

Note: The frst wave starts at

8PM Nov.19th

(server time).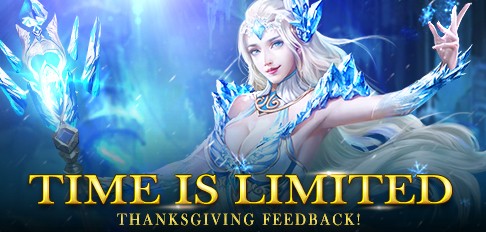 Craft Master
Duration: 11/17 30 to September 2 (Server Time)
Description:
1. The Adv. Khaos Equip(Boots) Chest is available now! Hurry up if you want to increase your battle rating.

2. Take Supreme Valkyrie and Divine Angel with you now. You always need a powerful hero.
3.You will be able to get a lot of Golden Dragonsoul Packs,skill books, fusion gems and resources there!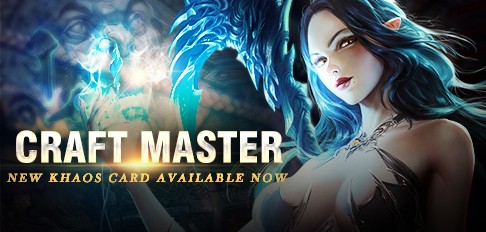 Friendly reminder: Capsule Toys will bring a NEW ANGEL MAIA and Treasure Hunt will be back after the version update on Nov.17th! Stay tuned!
Please note that the above content might be adjusted due to changes of the development plan. Final updates will be determined in game.
More exciting events are coming up through November 17 to November 23 (server time), check them out in the in-game Hot Events now!